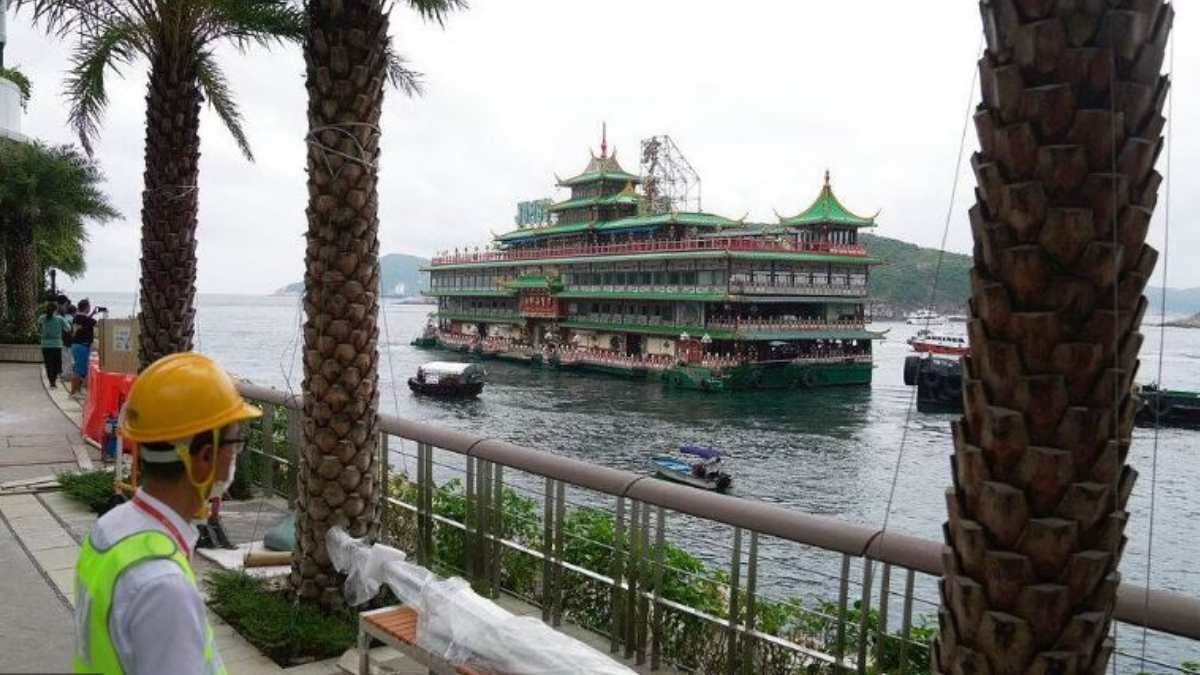 Hong Kong's famous floating restaurant sinks!
The Jumbo restaurant, an exemplary floating establishment, has sunk in the South China sea. The restaurant was moved away from its original harbor and sank soon after.
According to the parent company, the floating restaurant sank in water while it was being taken to another location; thankfully no one was hurt in the incident. This establishment was more than 50-years-old and was also one of the most popular tourist attractions in the city.
The restaurant was shut due to COVID pandemic in March, 2020. Pandemic had a severe effect on the restaurant as it went to a loss of over $13 million. The owners of the restaurant also released a notice that the restaurant would be shut until further notice.
Many proposals came to save the iconic attraction of Hong Kong but the cost of maintenance of such a big ship was very pricey, this drove the budding investors away.
This restaurant was a Cantonese cuisine restaurant. Jumbo was globally famous and many international movies were shot here including James Bond:The Man with the Golden Gun (1974) and Bruce Lee's Enter the Dragon(1973).
This restaurant has the capacity to host 2,000 people. It hosted popular celebrities like Tom Cruise, Jimmy Carter, Richard Branson.Queen Elizabeth II, among others.
The luxurious restaurant could be reached only via small ferries of Jumbo, and the place was prized for its royal-style façade, neon lights and lively Chinese-style motifs. One of the prime features of the palace was a golden throne placed in the dining hall.
The owners had to take the tough decision of moving the floating restaurant from its original place to an undisclosed location before the operating license expired. But the restaurant suffered a fatal end.