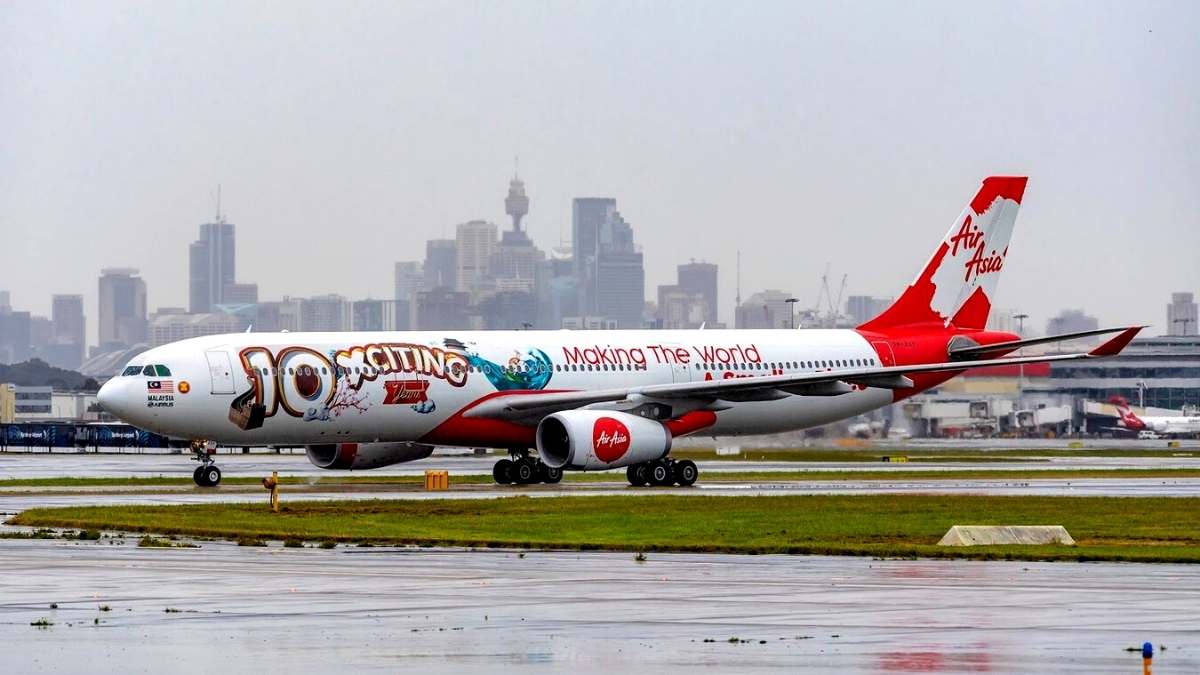 AirAsia X returns to Australia
Long haul low cost leader AirAsia X (AAX) today celebrated the return of services to/from Sydney and welcomed flight D7220 from Kuala Lumpur to Sydney which touched down this morning.
The return service D7221 to Kuala Lumpur departed Sydney Airport after guests were treated with a special send off to mark the official recommencement of commercial services to/from Australia after a two year hiatus caused by the pandemic.
The twice-weekly service will also connect to Auckland, New Zealand starting 7 November this year and with plans to gradually increase the service to daily by the first quarter of next year to meet strong pent-up demand. AirAsia X is also resuming direct services to Melbourne and Perth commencing early November.
In celebration of the new services, AirAsia is offering great value fares from Sydney direct to Kuala Lumpur from AUD239 on Economy seats or guests can choose to experience the Premium Flatbed from AUD899 all-in* one way. From Kuala Lumpur, passengers can connect to a world of destinations across Asia on the airline group's vast network.
The services to/from Sydney are available for booking through the 'Flights' icon on the airasia Super App or via the website. The latest sale is for the travel period between now and 28 October 2022.
CEO of AirAsia X Benyamin Ismail said: "Australia is one of our key markets and we are pleased to return our services to the country and reconnect our guests between Sydney and Kuala Lumpur with great value fares. Our first flight into Sydney today was over 93% full, which is a great sign of things to come and we look forward to resuming services to Melbourne, Perth and Auckland in November.
"We would also like to applaud the Australian government for accelerating the visa process for tourists to strengthen the travel and tourism industry, and thank the Malaysian government for reopening the border without restrictions.
"As we return to the skies, we will continue to review our network and cater to the strong pent up demand in our core markets with additional new season services to be added to the schedule in the near future. We are confident our resumption of services will not only benefit our guests but provide a welcome boost to both countries' tourism industries as a whole."
Rob Wood, Executive General Manager Aviation Sydney Airport, said: "It is great to see AirAsia X resuming their popular Sydney to Kuala Lumpur service as we cater to the increasing demand for travel throughout Malaysia.
"After a two-year absence caused by COVID, we are sure this service will be welcomed by travellers seeking great value fares to one of Malaysia's most in-demand cities."
Australia remains a key market for the AirAsia X Group. Thai AirAsia X, the affiliate long haul sister airline of AirAsia X, has also recently announced new direct services from Bangkok (Suvarnabhumi) to Melbourne and Sydney for the very first time, commencing 1 and 2 December 2022.