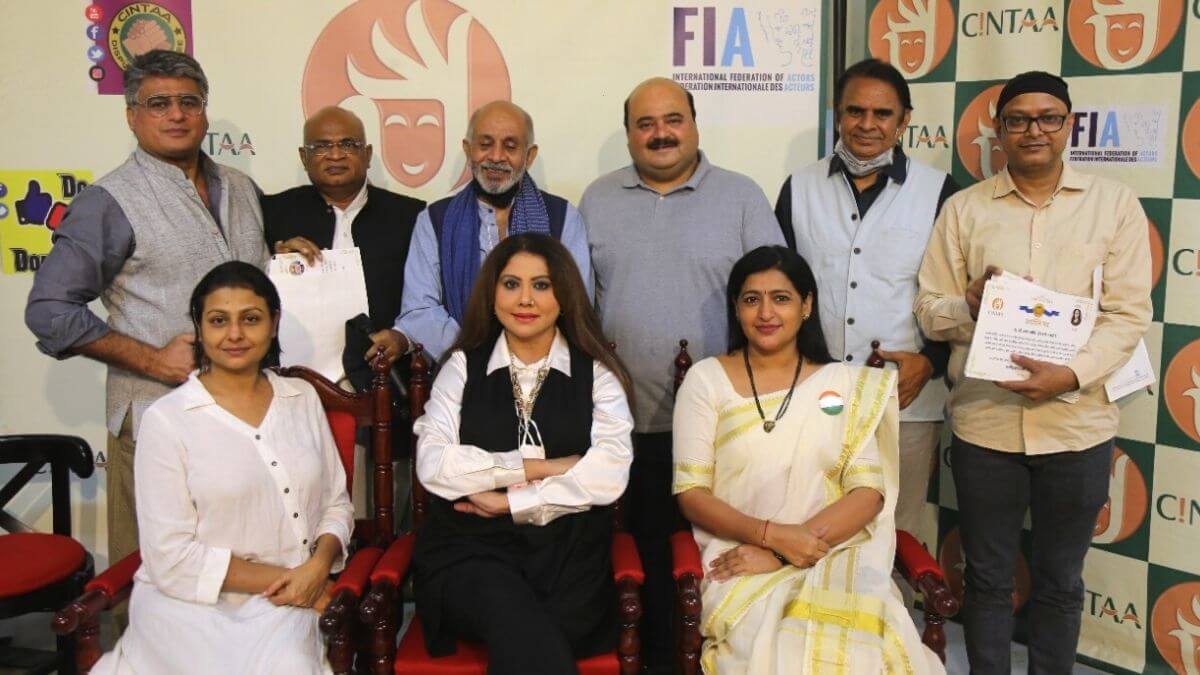 CINTAA awards COVID Yodhas at Zonal Meet
The adverse impact of the pandemic has been most on CINTAA members under the lowest economic rung in their fraternity. The senior members are affected most as they are more prone to health issues and very little or no work. The Zonal structure of CINTAA helped these members get through the pandemic.
To laud the untiring efforts of the Zonal Team members during the times of the pandemic, a commendation ceremony was held at the office of CINTAA on 26th January 2022.
CINTAA awarded citation certificates to their Corona Warriors who did work to lend support and assistance to other members in distress, distributed Food Rations & Medicines to other members who endured much turmoil during COVID times.
Fifty-eight warriors were awarded. The zonal team members shared stories of their struggles and how CINTAA, through each of its members, helped them through it.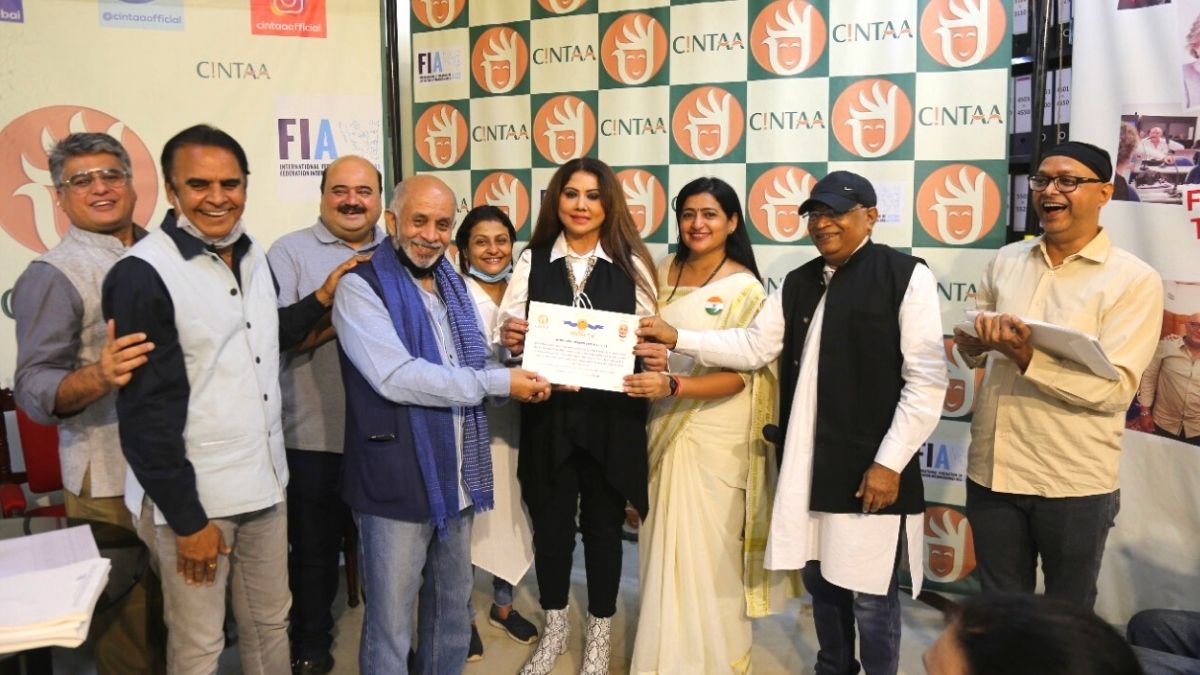 The Corona Yodhas included Ghanshyam Shrivastva, Premchand Singh, Prabhat Kumar Pandey, Soniya Tredia, Manoj Kumar Yadav, Deepak Dattaram More, Satyajit Rajput, Vivek Shrivastva, Tina Ghaai, Gopal Kumar Verma, Sanju K Banerjee, Kamlesh Kumar Singh, Sultan Ahmed Varsi, Saurabh Suman, Laila Panda, Ashok Chavan, Trilok Chandra Singh, Pankaj Kumar, Arun Kumar Singh, Mohammad Farid Khan, Ranjit Chaudhri, Hetal Parmar, Manoj Kumar Shrivastva, Geetanjali Mishra, Prakash Jha, Brijesh Karanwal, Chayan Trivedi, Akshar Singh, Abhijeet Lehri, Kundan Kumar, Nupur Alankar, Dheeraj Miglani, Shruti Bhattachariya, Dinesh Pandey, Sanjay Bhatia, Amit Behl, Ayub Khan, Abdul Rashid Mehta, Manoj Joshi, Deepak Qazir Kejriwal, Jiten Mukhi, Asha Pareek, Yogesh Kumar Bhardwaj, Kamal Saurabh, Chaitali Sarkar, Raj Malhotra, Tripti Dave, Jitendra Singh Saabu, Shyam Lal, Lalit Kumar Agrawal, Sonal Paresh Borkhtariya, Shashikant Namdev Shinde, Raunaq Ali, Prasad Limaye, Suleman Shaikh and Rajesh Kanojia.
President of CINTAA Vikram Gokhale, Senior Vice President Manoj Joshi, Hon General Secretary Amit Behl applauded the efforts of the Zonal team and extended their good wishes to the recipients through a video call.
Seated on the dais, the Executive Committee members Tina Ghai, Ayub Khan, Jaya Bhattacharya, Deepak Qazir Kejriwal, Ravi Jhankal, Hetal Parmar, Jiten Mukhi also gave a brief speech and thanked the members for their efforts.
For the uninitiated, the zonal structure of CINTAA comprises its own members who form a team, dividing duties amongst themselves as per the geographical locations of Greater Mumbai and its extended suburbs stretching upto Virar and Panvel.
Mr. Ghanshyam Srivastva is the Chief Convenor of the Zonal structure.
An endeavour of the outreach committee, the sole purpose is to form a united platform whereby members of CINTAA get connected with other members of CINTAA who happen to dwell in close proximity to each other.
The structures help members stay connected with each other. Senior members are visited regularly to keep a tab on their well-being. Certain members also visit members in need regularly and ensure that they are just a call away.