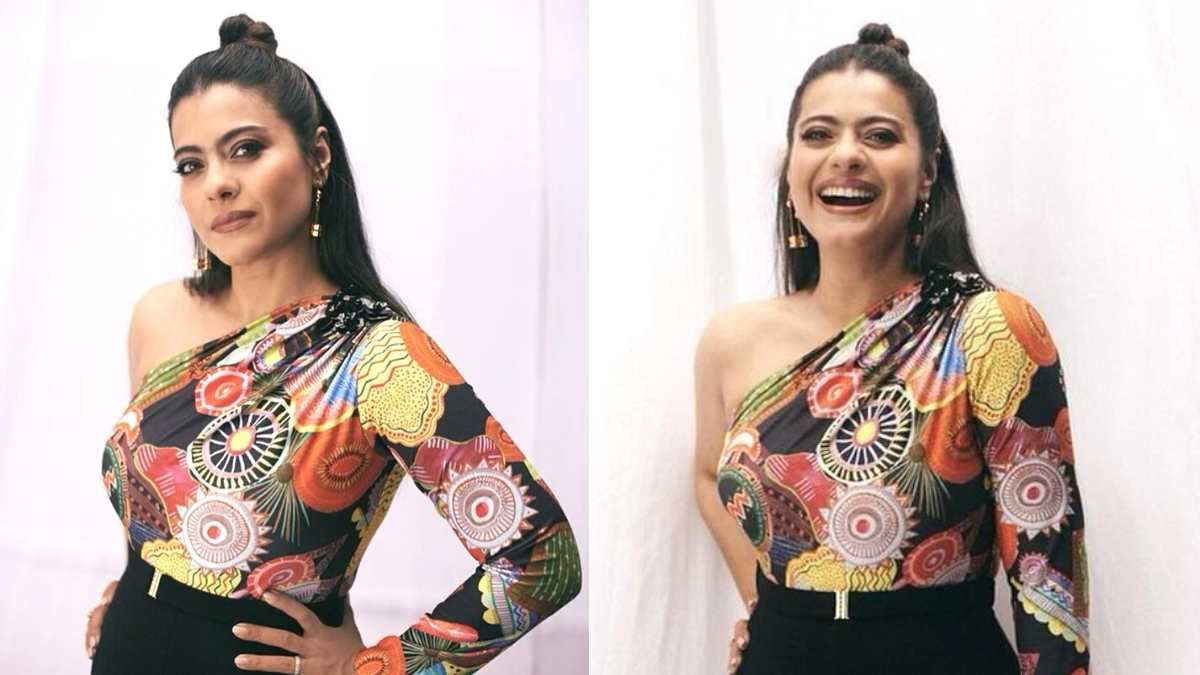 Here are some of Kajol's most iconic dialogues
Kajol has ingrained herself into the rich history and culture of Indian cinema. Here's taking a look at her most iconic dialogues over the years.
"Kuch kuch hota hai Rahul, tum nahi samjhoge"
-Anjali, Kuch Kuch Hota Hai (1998)
Familiar to most '90s kids, the line has become ubiquitous among millennial and Gen Z couples. It transcended the words that constituted the dialogue to become a very special way of expressing love to a generation of impressionable viewers that watched on.
"Aisa pehli baar hua hai satrah atrah saalon mein,
andekha anjaana koi aane laga khayalon mein."
-Simran, Dilwale Dulhania Le Jayenge (1995)
Old school romantics can still be seen quoting this line till today. The nostalgia evoked by Simran's delivery would melt the hearts of even the toughest pragmatists. It has been over 2 decades since the release of Dilwale Dulhania Le Jayenge, but most of us can still recite these lines word for word from memory. That only speaks to the power of the scene and Kajol's delivery.
"Tere dil mein meri saanson ko panah mil jaye
Tere ishq mein meri jaan fanaa ho jaye"
-Zooni, Fanaa (2006)
Fanaa's writing style won viewer hearts right from the outset. Zooni and Rehan's poetic manner of interacting spread like a fever once it hit cinemas. It would not be far from the truth to say that there was a mini epidemic of couples quoting lines from Fanaa to each other as an expression of their love. This line is easily the most famous from a slew of iconic shayaris within the film. Kajol's delivery is just the icing on the cake in this one.
"Kaun Ashfaq Mia keh rehe hai
Bade mazaki ho… Bade mazaki ho"
-Anjali, Kabhi Khushi Kabhie Gham (2001)
Kajol's delivery of these lines spawned an entire generation of teens that normalized 'Bade mazaki ho' within their vocab. It became a go-to phrase if you wanted to express disbelief at something in a lighthearted, quirky manner. When looking on the surface, the line is simple and straightforward however, Kajol adds her signature pinch of spice to the performance thereby giving us a cinema moment that has lived on for 20+ years now.
"Jab Shivaji Raje ki talwar chalti hai,
Toh auraton ka ghunghat aur brahmanon ka janeu salaamat rehta hai."
-Savitribai Malasure, Tanhaji (2020)
Maratha pride is at the forefront of Tanhaji. In standing up for her king, Shivaji Maharaj, the conviction and passion with which Savitribai Malasure delivers these lines is both authentic and authoritative. Her performance evoked a sense of pride within the Maratha community that was very crucial to the role.